Winners
HKDI Young Design Talent Award 2022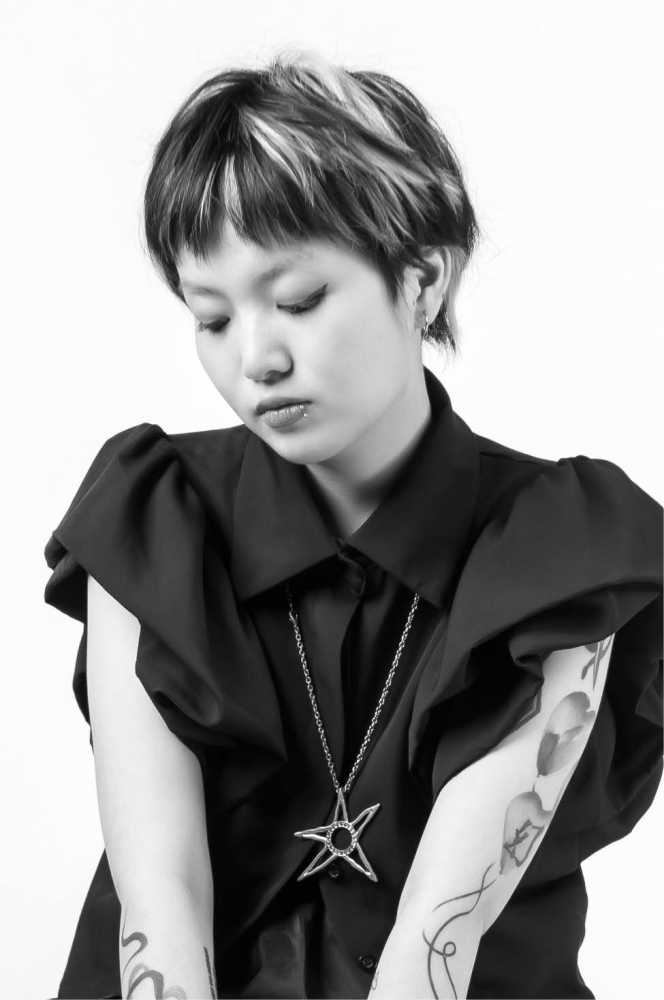 Yeung Wing Ting
Fashion & Accessory Design | Graduate of HKDI (Fashion Design)
Fashion Designer
"Clothing is more than a commodity, it is more about the attitude, and the voice of individuals. I embrace the power of fashion."
Yeung earned her Higher Diploma in Fashion Design at the Hong Kong Design Institute in 2022. Her inspiration comes from everyday life and art.
Her graduation project 'Unrestrained' pays tribute to the punk spirit of the 1970s, when songs by the Sex Pistols challenged authority, and when Great Britain's youth rebelled against oppression and unemployment. A different treatment with sleeves is applied to the entire collection, as they are randomly placed to create a deconstructed drape sleeve dress with irregular details. A three-dimensional effect is achieved by cotton balls inserted in the sleeves, and a wrinkle effect with subtraction cutting creates an irregular streamline for another deconstructed layered sleeve skirt. The metal zippers on the bleached plaid neckline and cuffs suggest rebellion and destructiveness.
Yeung dreams of establishing her own design studio one day, but plans to work for fashion companies in Tokyo and Paris first, where their avant-garde style and particular design aesthetics appeal to her most.
Contact
Works