Winners
CreateSmart Young Design Talent Award 2022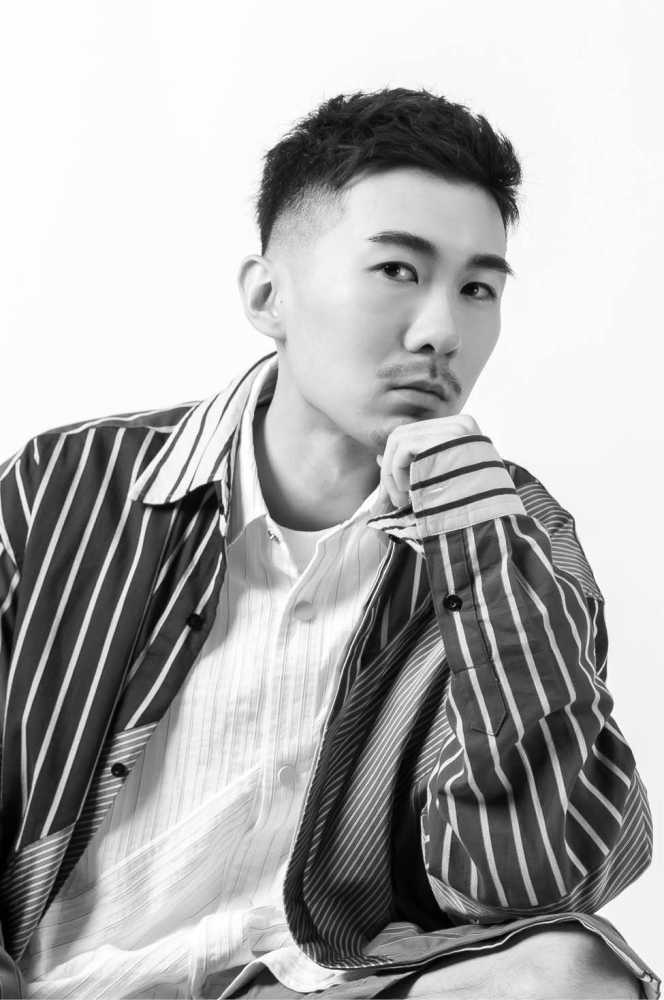 Toki Wong To Ki
Fashion & Accessory Design | Fashion Designer
Founder, Kowloon City Boy
"Fashion shouldn't be unattainable or out of reach, but accessible and down-to-earth. It should be wearable, about everyday life, about you and me. And being serious in every design means designing for sustainability."

Toki earned his BA (Honours) in Fashion (Knitwear Design & Technology) from the Hong Kong Polytechnic University in 2015, and Higher Diploma in Knitwear Design and Development from the Hong Kong Design Institute in 2013. After five years at a commercial fashion sourcing company, he launched his own label, 'Kowloon City Boy' in 2021.
Bold colours are Toki's signature, and knitwear is an underlying theme, which he loves for its versatility. His designs display creativity, humour and ingenuity, and express current social issues, seeking to develop a male image in Hong Kong that is whimsical, honest and down-to-earth. 'Zoom Olympics' is based on an imaginary Olympic Games conducted on Zoom due to the pandemic, and is a charming, authentic collection as well as being marketable and wearable. His summer collection 'SS22 – Sun of the Beach' is a fusion of beachwear and homewear, inspired by people wanting to get out in the sun, but stuck at home because of quarantine.
Toki wants his label to be an influential local brand that is casual, droll, and fun. As soon as he has some solid marketing and retail experience, the brand will be ready for the global market.
Contact
Works