Winners
CreateSmart Young Design Talent Special Award 2022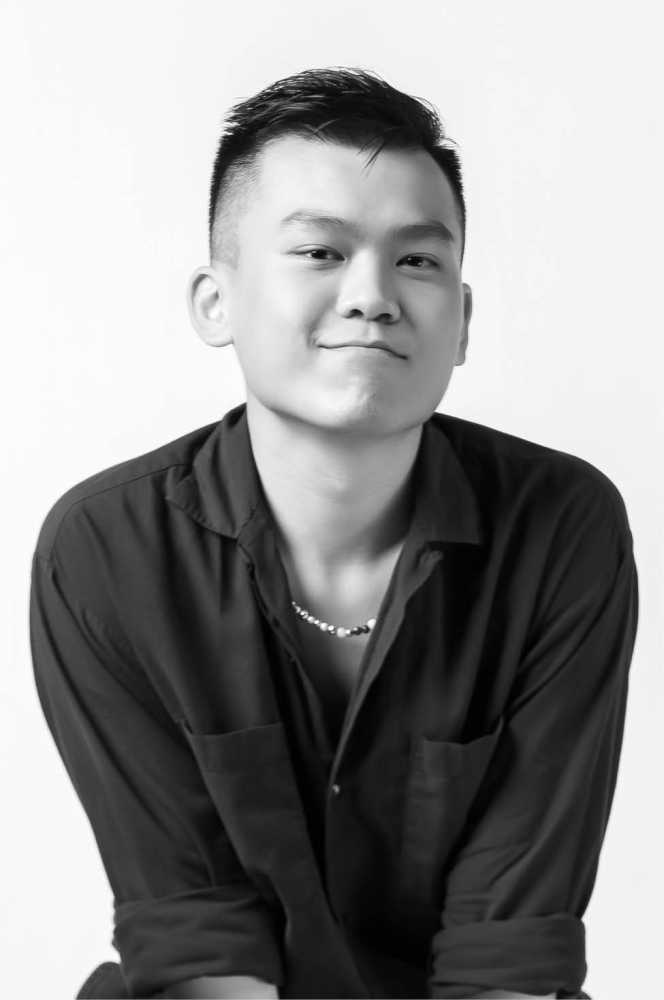 Theo Chan Kwun Hop
Fashion & Accessory Design | Fashion Designer
Craftsman, Theo Chan
"I have always used fashion design as a channel to express my inner thoughts that are otherwise impossible for me to explain verbally - whether about social issues, ideas about philosophy, psychology or more."
Theo was a recent graduate who earned his Higher Diploma in Fashion Design at the Hong Kong Design Institute. In 2021, he won the HKDI & IVE Student's Union Outstanding Leadership Scholarship. A gifted student with many skills, Theo is particularly fascinated by handicrafts such as beading, embroidery, and hand knits. His hand-knitted collection 'Mysterious Soul', which took around 2,400 hours to make, is shortlisted as one of the ten finalists of the 2021 Hong Kong Young Fashion Designers' Contest organized by Hong Kong Trade Development Council. The outfits are oversized, designed to be gender-neutral, and show passion and perseverance. The main fabrics are crochet with beading and silk fabric, using female-specific materials such as pearls, golden beads and lace; the net method and frayed effect represent masculinity, while the colours suggest luxury. The collection reflects how precious male and female souls are imprisoned by the community.
Theo's graduation collection, 'Slave Liberation' expresses social injustice under capitalism. The rich and poor are represented by luxurious craftsmanship and minimal tailoring - subdued colours and bulky silhouettes symbolise the poor, while beading and intricate embellishments show the affluent upper classes. The beading alone took more than 400 hours to complete.
In this era of advanced technology and fast fashion, the beauty of handcrafted fabrics is underrated, and Theo interprets fashion design with craftsmanship as he develops his own Haute Couture collection and creates showpieces that tell a story. He plans to work in fashion companies in France and Britain so as to study their surreal aesthetics, exaggerated artistic formats, and innovation in fashion handicrafts.
Contact
Works