Judging Panel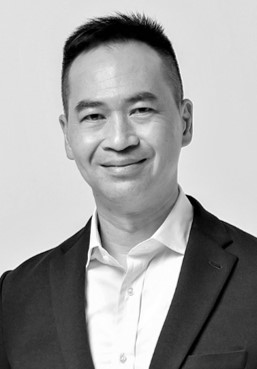 Joseph WONG
Executive Director
Hong Kong Design Centre
Hong Kong
Joe is a designer, academic and educator with over 20 years of experience in design education.
As former Vice Principal of Hong Kong Design Institute and Deputy Academic Director - Design Discipline of Vocational Training Council, he oversaw the strategic and academic development in HKDI, managing faculty and students covering 23 programmes. He was also responsible for building relationships with esteemed international and local partners in both industry and academia. Prior to this role, Joe was an Associate Professor in Architectural Design at the City University of Hong Kong.
An award-winning architect, Joe is a Fellow of the Hong Kong Institute of Architects, having chaired the Environmental and Sustainable Design Committee and served on various boards. He was invited by the prestigious Red Dot Award to join its juror panel in 2018, and was further named Red Dot Ambassador in 2019.
Joe currently serves as Board of Director of PMQ; External Member of the School Industry Advisory Committee for The Hong Kong Polytechnic University School of Design; Member of the Advisory Committee of Design, Marketing and Licensing Services of Hong Kong Trade Development Council; and Member of the Advisory Board of the Laboratory for Artificial Intelligence in Design. He has also served on a number of professional and government bodies, many of which are related to sustainable design and development.
Joe has lectured in many international symposiums and conferences around the world. His research on open building and spatial / visual field analysis has been published in top academic journals including Design Studies, Habitat International, Journal of Architecture and Environment and Planning B. In recognition of his contribution to design education, Joe was awarded the Berkeley Prize International Fellowship in 2014.
Joe received a Bachelor of Arts in Architecture from the University of California at Berkeley, a Master of Architecture from the Massachusetts Institute of Technology and a Doctor of Education from the University of Leicester.