Winners
CreateSmart Young Design Talent Award 2019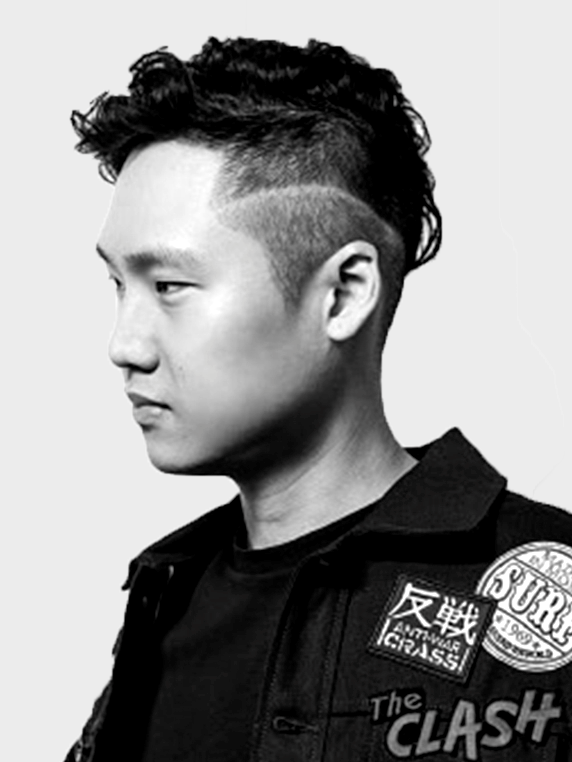 Necro Poon
Apparel & Accessory Design | Fashion Designer
Director, NECRO STUDIO
"We cannot just stay in our own comfort zone and do the design work"
Necro's high sense of fashion and strong personal style, together with his talent and motivation, made him stand out when he was doing his Bachelor of Arts (Honours) in Fashion and Textiles (Knitwear Design with Technology) at the Hong Kong Polytechnic University. He then joined Aquascutum (Hong Kong), followed by Adlib, and opened NECRO STUDIO in 2017. Necro was Contemporary Day-wear Group Winner of the 2015 Hong Kong Young Fashion Designers' Contest, HKTDC, and won the Collection of the Year Menswear Award 2017, Hong Kong Fashion Council.
His collections are often unisex, and always strong and contemporary with political overtones in their names, from SELF-SALVATION OATH, POST-PROTEST ERA - HIGHWALL and SOUND OF RIOT to YOUTH EARTHQUAKE, his first denim collection, and Dragon and Phoenix, a 2019 collection. His Gangster Collections, for "youngsters who refuse to follow social norms" are called Underground Life, Parkour and We are the world.
Having run NECRO STUDIO for over two years, from wholesale to opening his first retail shop in Hong Kong, Necro would like to learn about the international market. He feels that working as a design intern will teach him how international brands function and especially design inspiration, sketching, development, product production, pricing, marketing, image management, and human resources.
Contact
Works